Plan Your Event With Us
Fullerton Arboretum facilities may be rented for corporate events and family celebrations.
When planning your next event, imagine holding it in the beauty of a lush garden setting. The gardens and facilities at Fullerton Arboretum are ideal for both large and intimate events. Unusual plant species from around the world grow amidst a lake, streams and a waterfall. Whether you are planning a wedding or corporate retreat, we can help to make your special occasion great. Review our rental facilities to help you plan your next event. Please review our Rental Policy.
Group Tours
Fullerton Arboretum group tours offer an engaging experience for all to learn about worldwide plant diversity, conservation and sustainability. We provide a knowledgeable interpretive team that will guide you through the gardens. These tours also help support our living collections.
Facilities
Bacon Pavilion
Bacon Pavilion is perfect for large receptions. This partially covered space is bright and airy, accommodating up to 300 guest. Lush, California-native foliage surrounds the area to provide an unparalleled experience in the garden. There is also easy access to the parking lot and restrooms.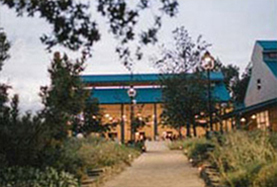 Photo credit: Cyd Weeks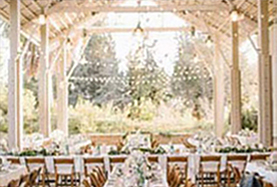 Photo credit: Cyd Weeks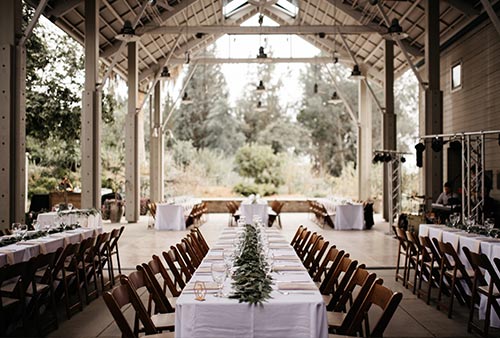 Photo credit: Singler Photography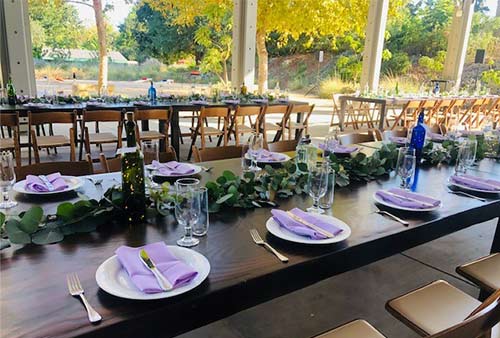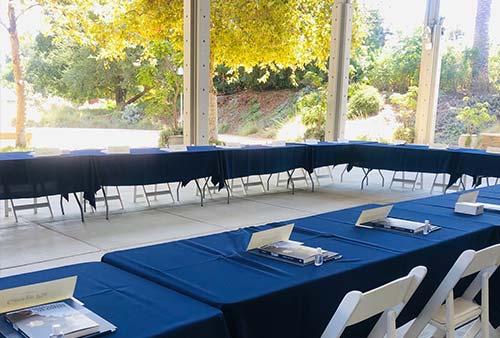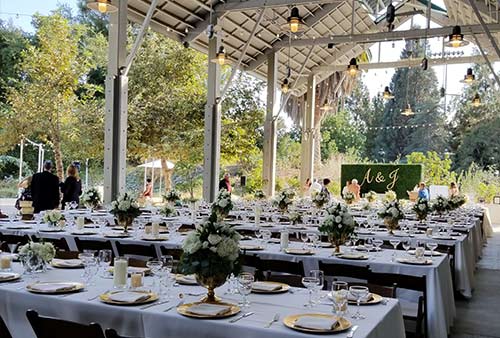 Wisteria Arbor
Wisteria Arbor offers a smaller intimate gathering place from 25-150 guest for your event or family celebrations. Guests are treated with the visual splendor of the garden under the covered arbor.
Bacon Pavilion Meeting Rooms
Flexible meeting space ideal to host seminars, workshops, retreats, and team building activities in a serene and tranquil environment. The room can be divided into three separate rooms between the Magg, Riley, and Chapman Room. The Bacon Pavilion meeting room can accommodate up to 75 guest.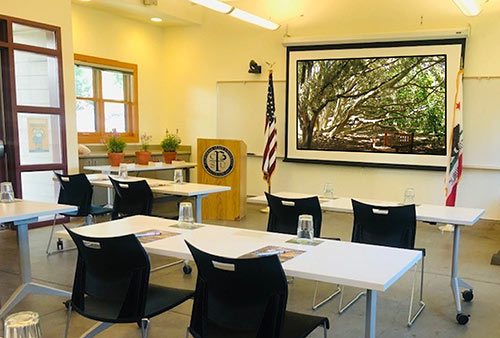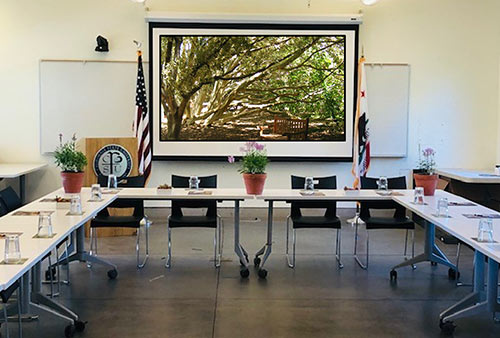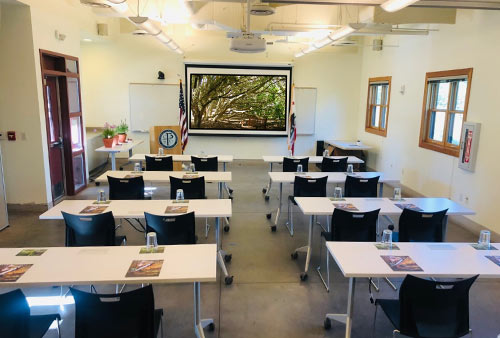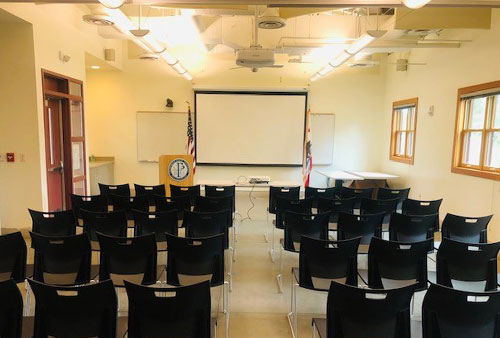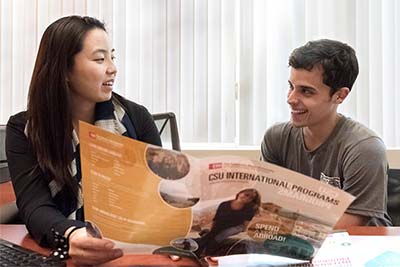 Advising
No matter where you are in the Study Abroad process, our advisors are always here to help you create an ideal Study Abroad experience that will align with both your personal and academic goals. To schedule an appointment or learn more about walk-in advising, please visit our Contact page.