CSUF Faculty
Education doesn't always have to take place in the classroom! Fullerton Arboretum offers a variety of services that you can incorporate into your courses. Complete the form below and we will contact you about the possibilities.
If you are not a CSUF faculty member, you can inquire directly with our front desk staff at the Arboretum.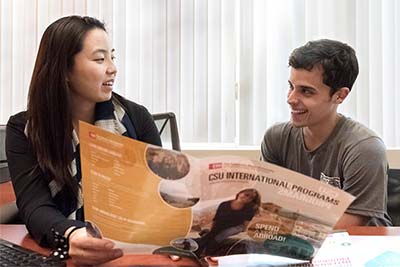 Advising
No matter where you are in the Study Abroad process, our advisors are always here to help you create an ideal Study Abroad experience that will align with both your personal and academic goals. To schedule an appointment or learn more about walk-in advising, please visit our Contact page.