Upcoming Events
Make the Arboretum your go-to place for huge plant sales and unique, fun events.
Spring Plant Sale
Plant Sale
Over 100 varieties of California-native and ornamental plants available for sale grown here at the Arboretum! Special herb pots will be available for the summer time BBQ chefs.
Friday, June 3, 2–5 p.m., Fullerton Arboretum members* and Titan Card holders only.
Saturday, June 4, 9 a.m – 3 p.m. , Open to the public.
*Members receive a 10% discount on all plant purchases during the sale.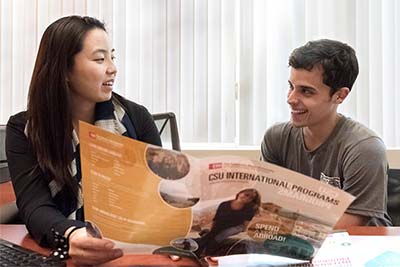 Advising
No matter where you are in the Study Abroad process, our advisors are always here to help you create an ideal Study Abroad experience that will align with both your personal and academic goals. To schedule an appointment or learn more about walk-in advising, please visit our Contact page.