Jobs
There are many different kinds of jobs and opportunities that occasionally become available at Fullerton Arboretum. These range from gardeners to office assistants. Many jobs are part time and designed for students, while others may be full-time career opportunities.
We encourage you to check this page regularly if you are looking for employment opportunities at Fullerton Arboretum. For a full listing and available openings, please check the CSUF Auxiliary Services Corporation's Job Opportunities' website.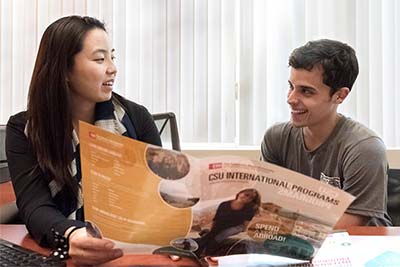 Advising
No matter where you are in the Study Abroad process, our advisors are always here to help you create an ideal Study Abroad experience that will align with both your personal and academic goals. To schedule an appointment or learn more about walk-in advising, please visit our Contact page.