Ways to Give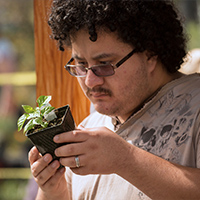 Support our Mission
Support our mission of education, conservation and preservation by making a donation to the Fullerton Arboretum. It is easy to make a donation online where you can help to fund:
Scholarships for California State University, Fullerton students pursuing advanced degrees in Biology and History.
The care and growth of the living collections of Fullerton Arboretum.
The care and maintenance of Heritage House.
A Memorial Gift to honor a friend or loved one.
Make a Donation
Memorial Benches
Memorial benches are a lasting and comforting way to honor the memory of a loved one. You may purchase a bench that will be placed in the Arboretum. Each specially crafted teak bench features an engraved bronze plaque. For more information about how to donate a memorial bench, please call the Arboretum at 657-278-3407.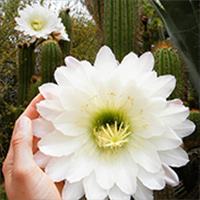 Planned Gifts — Planting the Seed of a Legacy
Charitable bequests and beneficiary designations are easy ways to "plant the seeds" of a future gift for the Arboretum. By designating the Arboretum as a beneficiary of a qualified retirement account or life insurance policy, you can provide a significant gift to the Arboretum.
There are several advantages to both bequests and beneficiary designation gifts:
Revocable — You can modify or revoke the gift at any time during your lifetime.
Avoid Probate — Bequests and beneficiary designations avoid the probate process.
Simple — Consult your estate attorney or simply fill out a brief beneficiary designation form provided by the plan or account administrator.
If you are interested in establishing your legacy and making a lasting impact at the Arboretum, please visit csufplannedgift.org
or contact our Office of Planned Giving at 657-278-3947 or CSUFPlannedGift@fullerton.edu.
Plant Donations
We normally do not accept plant specimens as donations. If a plant is rare or unusual we may want to add it to our collections, but there is a high risk of disease transmission from foreign plants. Please contact our front desk at 657-278-3407 or farboretum@fullerton.edu to see if your plant would be a suitable addition to our collections.