Fullerton Arboretum's Apiary
apiary (ā′pē-ĕr″ē) noun : A place where bees and beehives are kept.
With our goal of supporting Cal State Fullerton's academic mission and our values of environmental conservation, education and research, we at Fullerton Arborertum are proud to house our very own apiary. All supplies and bees are provided by U-ACRE (Urban Agriculture Community-Based Research Experience).
The Benefits of Our Apiary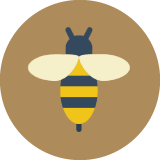 Bee Conservation: Bees are responsible for one-third of the world's food supply, and we rely on them for pollinating much of the plant life in the Arboretum. Our apiary promotes the conservation of these important insects.
Educational Usage: CSUF undergraduate and graduate students utilize our apiary for conducting various research projects. There are also opportunities for visitors to tour the apiary and learn more about beekeeping.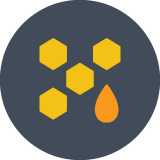 Honey Production: Our apiary allows us to harvest and sell jars of honey, a valuable and nutritious food.
Meet Our Apiary Team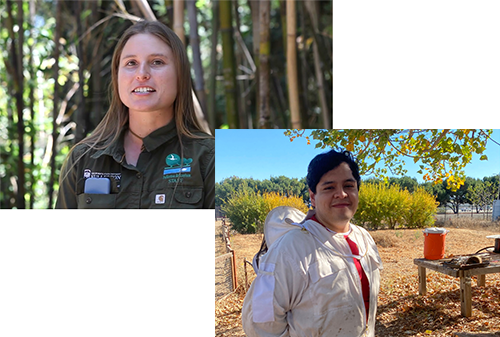 Dr. Sara Johnson: Apiary Lead, Advisory Board Member of UC California Master Beekeeper Program (CAMBP) at UC Davis
Anna Baier: Fullerton Arboretum Horticulturist
Steve Anticona: U-ACRE graduate student in Environmental Studies
Gabriella Funes: CSU ARI-HSI Science Fellow
Delia Arevalo Estrada: U-ACRE undergraduate student
Caitlin Moser: U-ACRE undergraduate student
Day in the Life of a Beekeeper
Ever wonder what it's like to work in an apiary? Join two of our beekeepers, Steve and Anna, as they do hive inspections and conduct mite tests!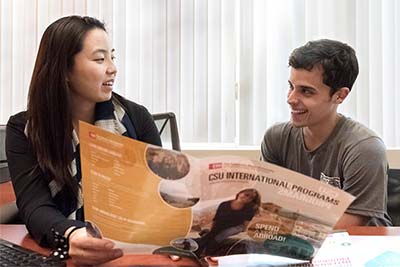 Advising
No matter where you are in the Study Abroad process, our advisors are always here to help you create an ideal Study Abroad experience that will align with both your personal and academic goals. To schedule an appointment or learn more about walk-in advising, please visit our Contact page.