A Gathering of Friends
You're invited! Join the Fullerton Arboretum team for a special Thanksgiving celebration this month.
In past years we have gathered in person to enjoy the abundance of our gardens and spend time together as a community. We are pleased to say the tradition lives on in 2020 via livestream!
Culinary experts Jonathan Duffy Davis and Jonathan Dye (aka the Jonathans) will be sharing delicious holiday recipes and cooking tips, and our staff will be live to give you updates on the Arboretum and answer questions you may have about the gardens.
Our passion for the Arboretum and its devoted community is in all of our hearts. We hope you will join us virtually for this special day!
Cook along with us! Download the recipes and follow along as the Jonathans guide us through preparing our Thanksgiving meal. 
Sweet Potato Puree with Pecan Streusel
Date: Thursday, November 19, 2020
Time: 6:00 p.m.-7:30 (PST)
Save me a Seat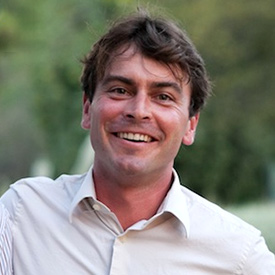 Meet Jonathan Duffy Davis
Jonathan Duffy Davis was the biologist and farmer at Fullerton Arboretum for over seven years. In 2014, he left the Arboretum to build a farm and a business of his own in Aguanga, California. This past year, the East Coast called Jonathan back home and his business and farm were successfully sold. After a cross-country move to Georgia and a hurried jump across the Canadian border during the pandemic, Jonathan now finds himself growing vegetables for the local food bank on his family's land in Huntsville, Ontario, Canada.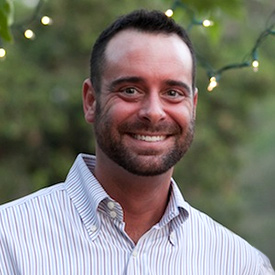 Meet Jonathan Dye
Jonathan Dye works at Rogers Gardens in Newport Beach as a culinary expert and sales and customer experience manager. Beginning at Williams-Sonoma in 2005, he has taught cooking classes for more than15 years. Since 2012, in addition to private classes and events in and around Orange County, Jonathan has collaborated with Jonathan Duffy Davis to host a successful cooking series and other culinary events at the Fullerton Arboretum.  Jonathan frequently refreshes his culinary education and finds new inspiration with trips abroad.  Jonathan resides in Yorba Linda, California.