Research
The Fullerton Arboretum is a Level IV ArbNet accredited arboretum and one key component to our accreditation is our contribution to research and conservation projects. Our collection features plants from around the world and is made globally accessible through Botanic Gardens Conservation International. We welcome the use of our collection in a wide variety of collaborative research and conservation projects.
University Stem Initiative: Monitoring Air Bubbles in Plants
Plants that develop air bubbles in their hydraulic system don't get enough water. Severe cases can lead to the death of roots, branches or the whole plant, explains Dr. Schenk, a plant biologist and CSUF faculty member since 2002. Read the article from CSUF News to find out more
.
More Research Projects
U-Acre: A Research and Outreach Partnership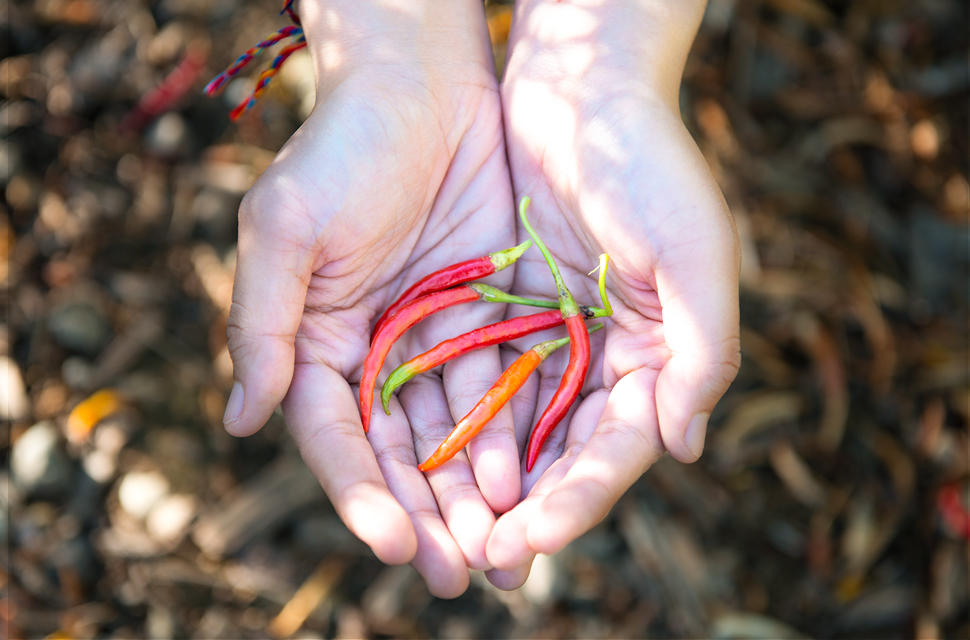 View the article, "The Joy of Eating
," to read about how we partnered with CSUF U-ACRE students for research, outreach and a good meal.
Visit the U-ACRE page for more information.