Virtual Green Scene Event

We are excited to present the virtual version of Green Scene!
Green Scene is the longest running fundraiser for Fullerton Arboretum and is one of our biggest sources of support. This event is also a great opportunity for small, local businesses to sell their products to you, our community.
While our physical doors are still closed, our virtual event is open to all! There are two ways you can show your support:
Visit vendor websites to arrange purchase of product. A full list of registered vendors can be found below. These are the vendors who would have been present at our live event.
Consider leaving a donation to the Arboretum at the bottom of this page! (We suggest a $10 donation — the admission fee for our traditional Green Scene event — but any amount helps!)
60% of the operating budget for Fullerton Arboretum comes from donations at our front gate, class registrations and event ticket purchases. We thank you for your support!
Exhibitors
Vendors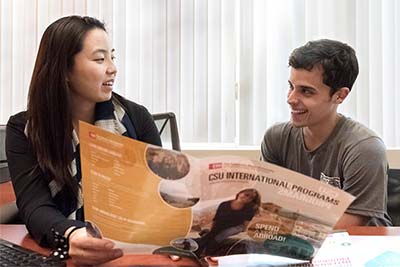 Advising
No matter where you are in the Study Abroad process, our advisors are always here to help you create an ideal Study Abroad experience that will align with both your personal and academic goals. To schedule an appointment or learn more about walk-in advising, please visit our Contact page.