Farm to Titan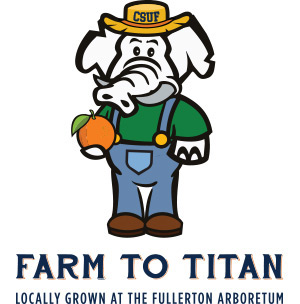 Enjoy delicious fruits and vegetables from the Fullerton Arboretum.
The Fullerton Arboretum at CSUF launched the Farm to Titan fresh produce box in February 2020. Each month they offer fresh, seasonal produce based on the harvest calendar. Each box costs $19.95. 
Boxes will be hand-delivered to on-campus offices after the second Friday of each month by one of the amazing student clubs at CSUF. Exclusive to on-campus deliveries only.
Limited boxes are available each month. Sign up below by the second Thursday of each month at 5 p.m.
Purchase a Farm to Titan Produce Box
Remember, Titans reach higher when they eat their fresh fruits and vegetables!